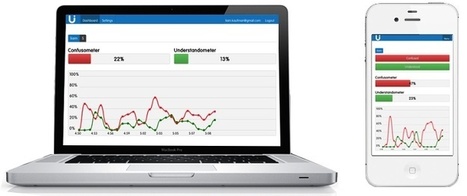 Understoodit is...
- a new web app;
- a tool for quickly getting anonymous feedback from learners.
The option to see the timing of when learners vote for "confused" or "understand" can be a great way to quickly determine which topics or what content to practitioners need to repeat.
Practitioners, just...
- open their account (it's still in beta by invitation only)
- open the simple poll of "understand" or "confused."
Learners...
- vote using any internet-connected device.
- vote whenever practitioners have the poll open.
- can vote multiple times; e.g. if they are confused at the beginning of class, but understand ten minutes later they can change their votes.