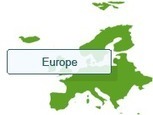 Eardex allows practitioners/learners to search out the facts concerning the cost of living in a specific area; including accommodation, eating, car rentals, fuel, etc.
Visit Eardex and either...
- search for the country/city manually
or
- find the city by the continent index.

Users can also add the prices of different products in their area by registering on Eardex.