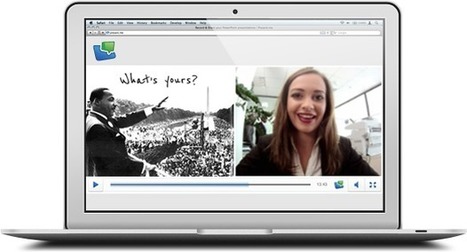 Present.Me is a really easy way to record and share your presentations using your webcam...
Present.me allows users to sync their recorded audio and video to their slides then publish everything as one complete package.
Using Present.me...
- to record a presentation and posting it online could be helpful for learners who are absent on the day that practitioners give a short lecture.
- could also be helpful for learners who need some accessible review materials.
- could be a great tool for practitioners trying out the flipped classroom model.
Record & Share your Ideas using the Free Option: - 3 presentations per month; 15 mins per presentation; 1 private presentation per month; to evaluate if it meets your needs.