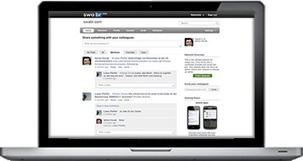 Swabr allows practioners to create their own private microblogging system that only people they authorize can join.
Swabr is like Twitter except it is closed off to everyone except those people you really want to interact with.
Some learning providers are using Swabr as a bulletin board; it could also be used by practitioners and/or learners to create discussion groups and study groups.