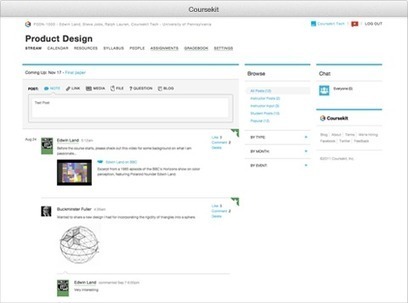 FE and Skills Practitioners are always on the lookout for better ways to interact with their learners.
Coursekit...
- is a free to use web service for practitioners and learners.
- lets practitioners manage any course they are teaching online.
- allows users to fill in the details of their course such as the syllabus, calendars, resources, etc.
- allows users to invite learners by providing them with an online course code that can be used by them to enroll.
- allows users to share grades with learners to keep them updated about their scores.
All of these features work together to make Coursekit an excellent resource for practitioners.