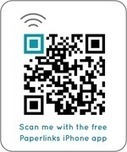 WebToTheRescue.com is a resource for those who want to launch some kind of business by themselves, and/or a non-profit venture.

WebToTheRescue...
- is free,
- provides information for those who want to...
- be independent workers,
- add some extra income to their regular earnings.
- provides articles with information and guidance on...
- how to start a business,
- funding options,
- lists of mentoring programs,among many other resources.
- also includes tips on how to balance work and private life.

WebToTheRescue is not a place to just get information, it's more where users can learn about how to create their own business.

NOTE: some content is USA specific and further research may be needed in other countries.