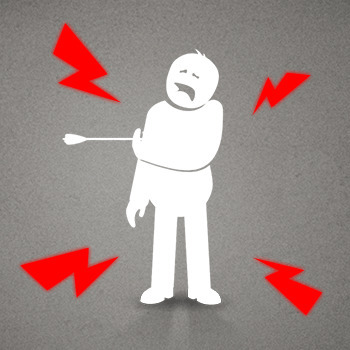 Scientists have proven that mood levels affect how intensely people feel pain, and that spider venom could hold the key to future pain treatment.

All this and more is explored in a new game called OUCH, part of the Science Museum's latest exhibition, Pain Less.
The game challenges players to inflict injuries on an unwitting protagonist.
Players then defend a pulsing brain against waves of pain signals using an arsenal of placebos, painkillers and spider venom.
The game's a simple point and click game, providing a fun addition to a lesson about medicines and the body, and as a good discussion starter about the use of painkillers.