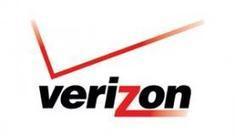 Verizon's fiber-fed FiOS platform continued to generate subscriber gains in the first quarter, as revenues for that part of the telco's business rose 15.1%, to $2.6 billion, versus the year-ago quarter. FiOS services represented 69% of consumer revenues at Verizon during the quarter.
Verizon added 188,000 FiOS Internet customers in the quarter, down from 193,000 in first quarter 2012. The additions pushed the total to 5.6 million, up from 5.01 million a year ago. FiOS Internet penetration was 38.2%, versus 36.4% in the 2012 period.
The telco signed on 169,000 FiOS TV subs, for a total of 4.9 million, compared with 4.35 million in the year-earlier period, a 12% gain. In the first quarter last year, Verizon added 180,000 video subs. Video penetration reached 34.1%, improving from 32.3%.
Verizon added 99,000 net broadband customers, giving it a total of 8.9 million. Gains for FiOS Internet offset the 89,000 DSL customers Verizon lost in the quarter.
The FiOS network passed 17.8 million homes at the end of the quarter as Verizon migrated roughly 83,000 homes on its old copper network to fiber. Verizon plans to upgrade 300,000 copper-connected homes to fiber in FiOS markets by the end of the year.
Click headline to read more--
Via
Chuck Sherwood, Senior Associate, TeleDimensions, Inc