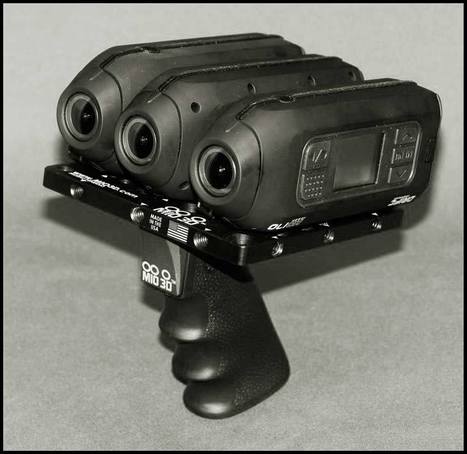 Posted by Sean Fairburn, SOC, for Creative COW on September 24, 2012
HD pioneering cinematographer B. Sean Fairburn, SOC is now working on ways to make 3D cinematography possible for all kinds of difficult and dangerous activities, as well as first-person POVs. He speaks to Creative COW about his work to build rigs that are extremely mobile as well as offering different interocular distances for adapting 3D content to a variety of screen sizes.
"I'm always fascinated by the next, more difficult challenge. Anybody can be a pilot, but for me 3D has always been something more like space flight; very few people can work at the level of an astronaut. Several years ago, I was blessed to learn 3D from Peter Anderson, ASC, who's really the godfather of modern 3D production. Jim Cameron, Vince Pace, Steve Schklair, Steve Pezo, Gary Shino were all educated in 3D by him. I met Peter as an engineer, and he taught me 3D engineering and how to tune lenses and ultimately just the philosophy and concept of 3D."
...
Via
Thierry Saint-Paul