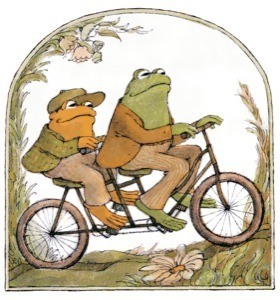 In nature there are teams of collaborators and competitors that evolve at the same time, yet computationally they have mostly been studied
separately so far.
This paper focuses on simultaneous cooperative and
competitive coevolution in a complex predator-prey domain.
Yong and Miikkulainen's Multi-Agent ESP architecture is extended to a Multi-Component ESP architecture consisting of multiple cooperating neuralnetworks within an agent.
This architecture successfully demonstrates hierarchical cooperation and competition in teams of prey and predators.
Insustained coevolution in this complex domain, high-level pursuit-evasion behaviors emerge.
In this manner, coevolution of neural networks is
shown to scale up to an arms race of multiple competing and cooperating populations, more closely modeling coevolution in nature.
Supportive:
http://nn.cs.utexas.edu/?armsrace
http://dl.acm.org/citation.cfm?id=1107355
Bonus: