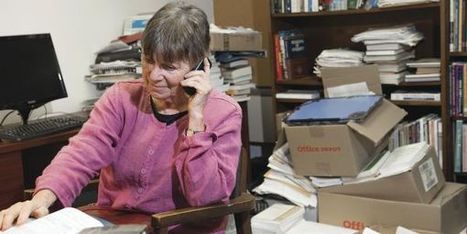 Caroline W. Meline stood at the front of her classroom one day last month and began reading from a red paperback, Karl Marx: Selected Writings. A few sentences in, she paused and closed her eyes.
"I just have to catch my breath," she told her students.
She was 15 minutes into a philosophy class at Saint Joseph's University. "This is my third class of the day. I need to regroup my energy.