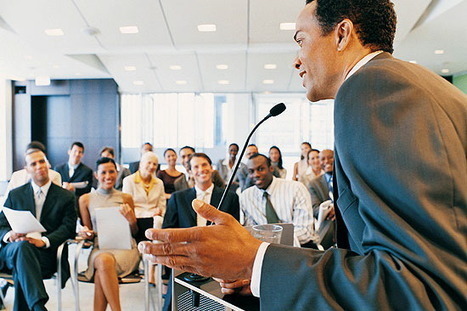 Question: I'm inherently introverted and hate doing sales, pitches, speaking opportunities, etc, but as a founder of my company I can't avoid it.
What tips do you have for overcoming these fears? . . .
Note: To learn more about Bovee & Thill's textbooks that offer superior coverage of oral and online presentations, go to Bovee & Thill's Business Communication Blog.