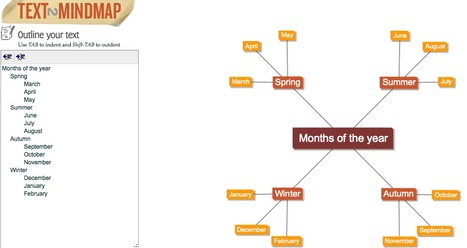 Text 2 Mind Map is one of the most popular mind mapping tools on the web.
Text 2 Mind Map could be used for creating a concept map as a pre-reading activity in an L2 reading course. A concept map helps give learners the background knowledge they need in order to better process a text.
The site allows you to input outlines of a text to show organization of concepts in your maps. You can also dowload the image and the pdf of your map.