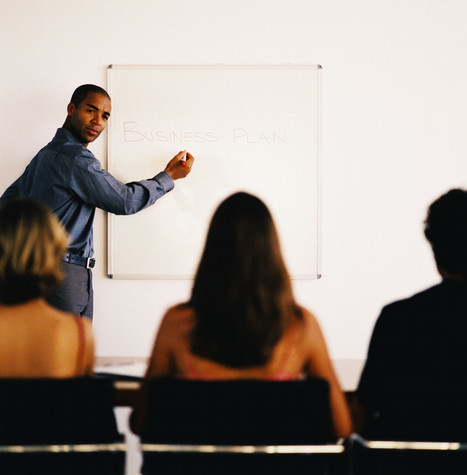 Presenters: Jon Bergmann and Aaron Sams
Part 1 - Flip Your Classroom: Reach Every Student in Every Class Every Day
Part 1 of this two-part series began with a discussion of the techniques of the flipped classroom and the structure of a flipped lesson—from the technical to the teaching.
Part 2 - Flipped-Mastery Learning Model: Students in Charge of Learning
In this session, Bergmann and Sams, walked through their transformation from classroom lecturers to flipped-mastery learning pioneers.
Synopsis from ASCD:
"Flipped learning is when educators actively transfer the responsibility and ownership of learning to their students. It happens when the teacher's lecture is delivered to students via video outside of the classroom. Then traditional class time is used for active problem solving and one-to-one or small group tutoring with the teacher. The flipped class allows teachers to have more face-to-face time with students, fosters real differentiated or personalized learning, challenges students to take responsibility for their learning, and allows students to master material at their own pace".
Image credit: Microsoft image - http://officeimg.vo.msecnd.net/en-us/images/MH900427658.jpg