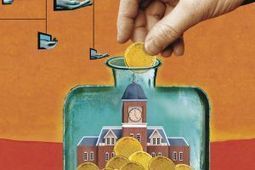 Doomsayers are predicting that MOOCs, for-profit colleges, or other forces will soon put many colleges out of business. Here's why they're wrong.
The sky is not falling on higher education. Doomsayers believe that purveyors of massive open online courses, or for-profit companies, or shadowy entrepreneurs will make higher education so cheap that any number of existing colleges and universities soon may find themselves out of business.
Those arguments are off track because they make two false assumptions: that participants in higher education have homogeneous goals, and that students are consumers and not producers, or constructors, of their own personalized product of higher education.