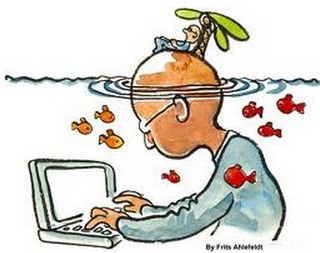 Write Like a Scuba Diver--Laura Varlas
In her 2013 ASCD Annual Conference session, "Mentor Texts for Teaching Middle School Writing," "trait lady" Ruth Culham demonstrated how to teach the seven traits of writing through engaging fiction and nonfiction.
Within each of the seven traits of good writing—ideas, organization, voice, word choice, sentence fluency, conventions, and presentation—are subdomains that specify key areas of focus. For example, within the "ideas" trait are teaching points like finding a topic, focusing the topic, developing the topic, and using details.
"One area that holds writing back," said Culham, "is students' inability to focus their writing." She said the oft-cited adage "show, don't tell" can be hard for middle school students to grasp and internalize. Instead, Culham offered the example of an inventive middle school teacher who used snorkeling and scuba diving as analogies for vague versus focused writing. Snorkelers float on the surface; they can make out the details of the fish and coral below them, but it's not very clear. Scuba divers go deeper. It is a little scarier and takes more skill to do, but it's much more rewarding when you can see a shark up close or hold a starfish in your hand.
Culham said that the message to students is, "Don't write like snorkelers; don't sit on the surface. There's so much interesting stuff deeper in the ocean." This middle school teacher used the word "snorkel" as shorthand in the margins of students' work when he wanted to let them know where they needed to add focus. The analogy worked. Culham said one student even exclaimed during a self-assessment of his writing, "Oh my gosh, I'm still sitting on the beach!"
Explore the key qualities within each writing trait with Culham's handout (PDF).
Via
Lynnette Van Dyke