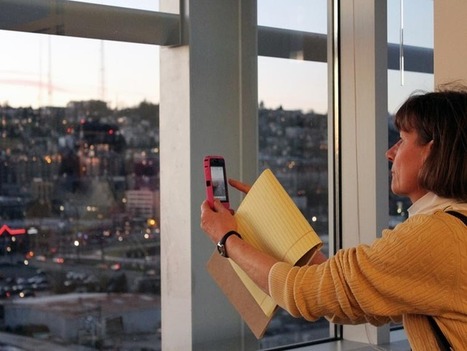 What If Every Teacher Tweeted?
"Why Teachers Should Tweet
…They found a voice
Ideally, we'd see that every teacher had found their voice. Just like every teacher must somehow translate their knowledge and personality into some kind of "voice" and personality in the classroom as a learning leader, it's not much different on twitter. What can I say, as a teacher, on twitter that other people will find compelling? Useful?
This is something I actually struggle with. I'm far more comfortable writing books, essays, and blog posts that I am tweets–which is why I don't tweet often. When I do find the "courage to tweet," it happens by realizing that I'm not "great" on twitter, and tweeting anyway.
Via
Mel Riddile
,
Aki Puustinen