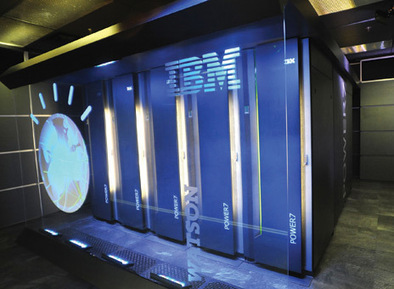 This AI program mastered "Jeopardy!" Next up, oncology

In the final round of a televised game show that pitted top players against IBM's AI program Watson, a humbled human jotted down an aside to his written response: "I for one welcome our new computer overlords."
Now even doctors are speaking that way. "I'd like to shake Watson's hand," says Mark Kris, an oncologist at Memorial Sloan-Kettering Cancer Center, in New York City. He talks excitedly about the day in late 2013 when Watson—now his student—will be fully trained and ready to assist physicians at the cancer center with their diagnoses and treatment plans.