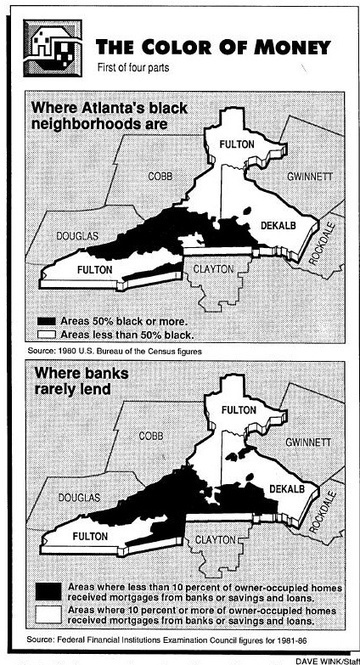 Bill Dedman received the Pulitzer Prize in investigative reporting in 1989 for researching and writing these articles.

The first series, published May 1-4, 1988, disclosed that Atlanta's banks and savings and loan institutions, although they had made loans for years in even the poorest white neighborhoods of Atlanta, did not lend in middle-class or more affluent black neighborhoods. The focus moved to lenders across the nation with the January 1989 article, "Blacks turned down for home loans from S&Ls twice as often as whites."

As a result of the stories, the federal Home Mortgage Disclosure Act was expanded to provide more information to the public on the pattern of activity by all mortgage lenders.