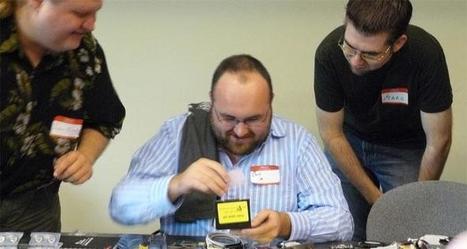 Little-known fact: Florida is fifth in the nation in the number of people employed in high-technology jobs, 54,000 of them here in the Tampa area.
Didn't know Tampa was a high-tech hot spot? It's not, and it's unlikely the Bay area will become the next Silicon Valley or Austin, Texas, anytime soon.
But a loose confederation of entrepreneurs and investors is pushing to raise the area's high-tech profile. They say that with a little help they can create a culture that encourages new high-tech businesses that grow high-paying jobs.
"We have world-class resources here," said Joel Lopez, a consultant to high-tech start-up companies. "We have experts that would like to be part of the community, but that community has not been built for them."
Lopez and other technology activists say they have been ignored by local governments and economic development agencies. But last week, they finally got some recognition — and the promise of money — from the Hillsborough County Commission.
Commissioner Mark Sharpe, long a proponent of refocusing a local economy too reliant on real estate and service industries, got commission approval to set aside $2 million to encourage high-tech start-ups.
The county's economic development department is working on a plan that will detail how the money will be spent. Commissioners will discuss the appropriation again at their March 20 meeting.
Click headline to read more--
Via
Chuck Sherwood, Senior Associate, TeleDimensions, Inc