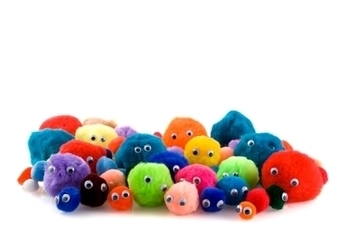 Up until recently, however, it hasn't been exactly clear how HR could benefit from the wisdom of crowds. That is rapidly changing as leading edge innovators have begun putting crowdsourcing to work in many HR areas, with astounding results. Here are a few ways that they are using crowdsourcing (and its cousin social networking) that may already affect how you do your job:
Talent Searches: Networking and finding candidates via not only using social media, but using Recruitment 4.0 and Recruitment 5.0 techniques such as mobile recruiting, gamification and crowdsourcing job descriptions, candidate referrals and the assessment/interview process.
Building and managing company reputation: via sites like Glassdoor.com and Indeed.com has become critical to attracting quality talent—who rely on these crowdsourced sites for an accurate view of company culture.
Crowdsourcing non-traditional labor: Hiring microworkers in lieu of hiring permanent employees may be an option your company is exploring. The non-traditional method of contracting microwork via the cloud is a significant change in business model for some organizations.
Crowdsourcing performance reviews. The crowdsourced review has been a cutting edge practice in 2012, but we believe it will come into its own in 2013. Globoforce's CEO Eric Mosley recently published a book on the topic of leveraging recognition data to augment traditional reviews with real-time, crowdsourced performance assessment. Check it out.
Refreshing and realigning core values: Periodically a company will refresh and realign its core values (or even its name). Rather than leaving this assessment to execs in the boardroom, consider getting a sense of what really matters in your company by asking your employees.
Culture management beyond the engagement survey: It is no secret that top consumer brands drive customer engagement through crowdsourcing. But those same principles can also be put to work within company walls. Instead of simply assessing engagement levels, invite employees to offer ideas for engagement and to participate in their own culture creation and management.
Social recognition or social collaboration: Tools for recognition (such as ours!) or tools for sharing ideas might be an option your company should consider to harness the power of crowdsourcing to measure and monitor culture, manage talent, or to generate and share ideas.
Crowdsource your benefits choices: An employee survey on benefits is a good way to ensure that at open enrollment time you're providing options that your employees actually want—and that you aren't wasting effort on benefits no one cares about.
Via
HR Trend Institute