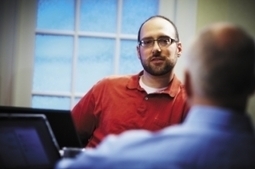 Employees make the difference, HR makes it so

You've probably heard the saying: "An organization is only as great as its employees." It's a simple concept really, and yet many organizations don't actually have the tools in place to effectively attract the right talent and then grow that talent over time. Sure, they might have the point solutions to handle individual business needs, but overall the IT landscape is disparate; HR efficiency is severely limited; and, in many cases, it's key talent management processes that suffer.
This is where having a single, unified HR system is critical. With a single system, HR organizations can gain the single platform they need for talent management and avoid the hardships of trying to bring data sources together. But these days having a single system still isn't enough. The changing expectations of prospective employees have added considerable new challenges. New hires, for example, have now come to expect greater visibility into the hiring process and responsiveness from hiring managers. Providing this experience can often be the first impression you leave a prospect; and doing it well can be the single act that keeps him or her interested in your company...