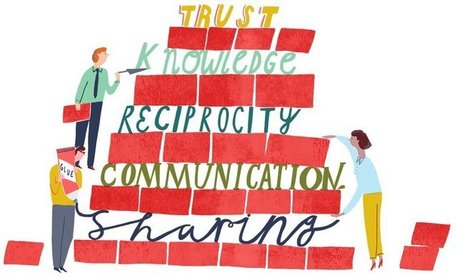 Culture defines any business, yet it's also one of the hardest things to manage. In this extract from her TED Book, Margaret Heffernan describes the important, often-overlooked element necessary to build an effective, efficient organization: social capital."
...
Having a high aggregate intelligence or just one or two superstars wasn't critical. The groups that surfaced more and better solutions shared three key qualities.
First, they gave one another roughly equal time to talk. This wasn't monitored or regulated, but no one in these high-achieving groups dominated or was a passenger. Everyone contributed and nothing any one person said was wasted.
The second quality ...was social sensitivity: these individuals were more tuned in to one another, to subtle shifts in mood and demeanor. They scored more highly on a test called Reading the Mind in the Eyes

, which is broadly considered a test for empathy.
The third distinguishing feature was that the best groups included more women, perhaps because that made them more diverse, or because women tend to score more highly on tests for empathy. What this (and much more) research highlights is just how critical the role of social connectedness can be.
...
In large organizations, ...A functional head will challenge a regional head and then they will reverse roles. This way, they learn the exigencies and contingencies of both positions; they start to see common themes, ways they can help and support each other, and empathy grows.