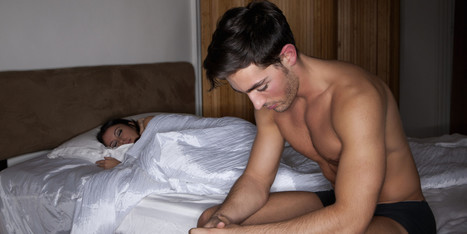 There is a lot of wedding talk going on at my house. My older sister is engaged and as the big day nears, I can't help thinking about my favorite movie -- The Wedding Singer.
Remember the scene where Robbie (Adam Sandler) is talking to Glenn (Matthew Glave) about his upcoming nuptials to Julia (Drew Barrymore)? Glenn basically says that Julia has "paid her dues" and been with him for four years, so he "owes it to her" to get married.

There is a scene in The Wedding Singer where they talk about Adam Sandler HAVING to marry Drew Barrymore after four years of dating. Is there really a time limit on when you've waited long enough for him to pop the question? What does it depend on?
Via
Joleen Bennett