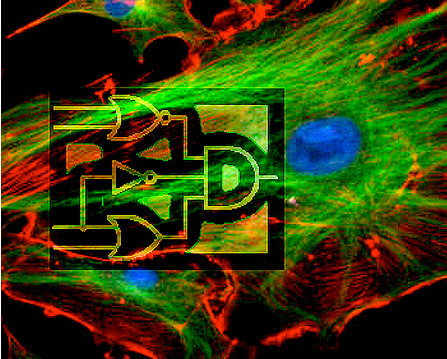 From the description:
"A Our Vision
This I have been waiting for for a long time. Every once in a while a revolutionary product comes along that changes everything. You are very fortunate, if you can work at least on one of these products during your career. The product I will present today will not only change our company, it will not just change how we will treat a single disease, it will change the whole medical industry. We have had several major breakthrough in medicine such as insulin and DNA. Well today, I will introduce one novel, revolutionary product of this group. This is one game changing device, and we are calling it CytoComp. Today CytoComp is going to reinvent how we do medical treatment. Before we get into it let me say a few words about biological computers. Actually not all computers are made of silicon. CytoComp is a biological computer. Biological computers make life perform work, which in traditional computers are done by chips and circuit boards. At CytoComp we are trying to find medical applications for biological computers So CytoComp reinvents medical treatment. So much about our vision. Lets move on to the problem we wish to solve with CytoComp.
B The Problem
Alone in the US 16 million people suffer from a endocrine disorder. CytoComp is applicable to many of them. Our first focus will be on the type 1 diabetic. So many as 17 to 34 million people worldwide suffer from this disease. The type 1 diabetic wants: No daily finger sticking, no insulin injections, no external devices to carry around. In summery: The type 1 diabetic wants a carefree life. Let us now move on to our solution.
C The Solution
CytoComp is an implantable biological computer that automatically takes care of the blood sugar and insulin for the type 1 diabetic. Moreover, you have the option to monitor this on a mobile device. CytoComp is really reinventing medical treatment. It will be useful for for the treatment of a wide range of diseases. Thus, the impact of CytoComp will dramatically increase over the years to come. We believe that CytoComp will change the life of millions of people to the better. We are sure, after you get hand on CytoComp you will never look at medicine in the same way."