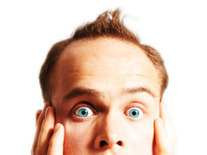 "It's not what you know but rather what you don't know that will keep you awake at nights.
That is a good saying that received some validity with a citation in Bloomberg Businessweek of findings by Professor Nick Bostrom, director of the Future of Humanity Institute at Oxford University. Among the dangers - in order of severity - threatening mankind with eminent danger are machine super-intelligence, nanotechnology weaponry, nuclear war, synthetic biology and climate change*. Second on that list is "unknown risks."
In other words, the unknown force over the horizon is what may bring catastrophe. For example, a century ago would scientists have conceived of nuclear war, nanotechnology or even malevolent artificial intelligence?..."