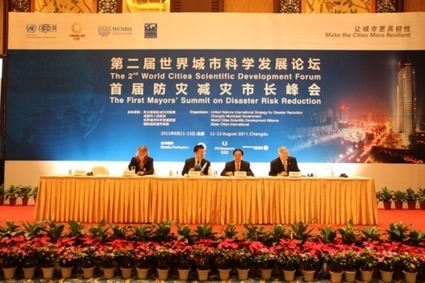 "Promoting Sustainable Urban Development through Urban Agriculture and Tourism" is the theme of the 2012 World Cities Scientific Development Forum (WCSDF).
Urban agriculture holds potential to reduce food insecurity and urban poverty. It can aid in local economic development and help improve urban environmental management. It can contribute to heat reduction, water storage, waste management and urban greening.
Urban tourism may help increase the economic vitality of cities. Development of cultural tourism and eco-tourism help improve the uniqueness of a city. Sustainable tourism helps maintain the environmental and cultural integrity of communities, preserves the natural heritage, and protects ecologically sensitive areas.