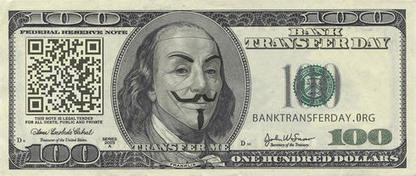 What if your money, instead of sitting shackled in a fee-laden bank account, could be out making the world a better place? If your meager savings could make a difference, would you share them?
Alternative economy activist Mira Luna recommends investing in tangible things to benefit yourself and the people you love.
"Money...is a representation for energy and where it flows or is stored. A sustainable and healthy community is the best investment...You will have a more joyful, healthy and abundant place to live. Rather than bottling up energy and hoarding it in bank accounts, community currencies facilitate the flow of energy and wealth."
There are many alternative ways to put your money to work improving your sphere. Here are a few options worth looking into.
Via
Christoph Hensch