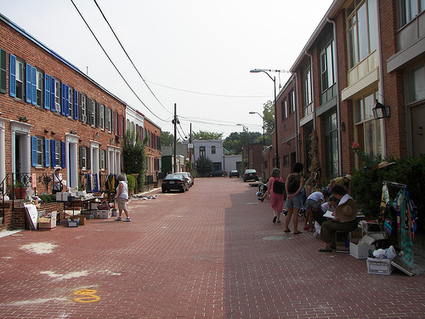 One of the ideas in the Washington City Paper "How to Fix Everything"issue is on affordable housing. It's written by Joe Sternlieb, director of the Georgetown Business Improvement District.

He writes that the best way to focus on affordable housing ("Stop Building Affordable Housing. Buy It Instead") is to focus on preserving existing affordable housing, by buying apartment buildings for sale, and putting easements on a certain proportion of the housing to maintain affordability permanently.

He makes the point that this will maintain a greater stock of affordable housing than the focus on inclusionary zoning requirements requiring that a certain amount of newly produced housing be affordable.