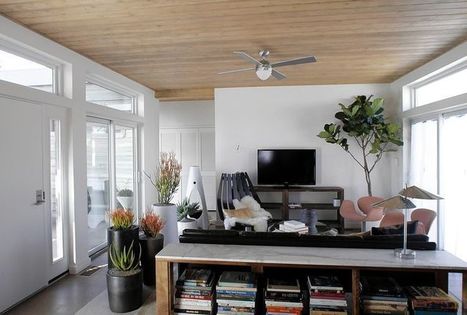 The concept is simple: Make a modern, prefabricated home with the lowest environmental impact -- and price -- possible.
It's called the C6, and it premiered in two locations this month: Palm Springs, where it was part of a Modernism Week prefab showcase open through Sunday, and the TED Conference in Long Beach, Calif.
Starting at $179,000, the C6 prefab from Santa Monica, Calif.-based LivingHomes is half the price of the company's other models. It's the first production home designed to achieve LEED platinum certification from the U.S. Green Building Council's Leadership in Energy and Environmental Design program, and it's the first to incorporate a range of products certified by Cradle to Cradle, the environmental rating program founded by sustainability gurus William McDonough and Michael Braungart. The cost, $145 per square foot, includes 34 tons of carbon offsets...