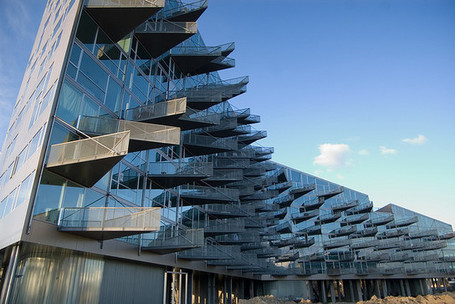 Young architects in Copenhagen, Denmark are designing buildings and infrastructure that aim to be environmentally sound without sacrificing a bit of the convenience and pleasure that is synonymous with an affluent urban lifestyle.
Can the residents of the Danish capital have their cake and eat it too?
Award-winning architect Bjarke Ingels of BIG seems to think so. He believes the way towards sustainability is not by inconveniencing people, but rather by re-engineering the structures of society to make them less wasteful...
Via
Susan Davis Cushing