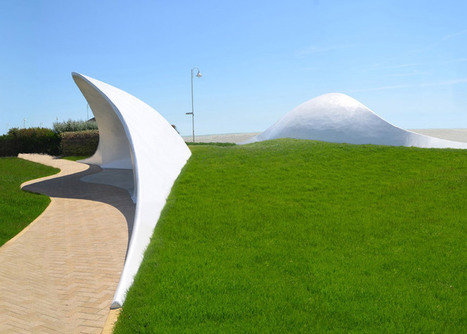 The English seaside resort of Littlehampton has acquired yet another architectural gem, with this performance space and sheltered area by Flanagan Lawrence.
The curvaceous shapes of the structures were influenced by the undulating sand dunes found along the local coastline and were produced by spraying concrete directly onto a reinforced mesh framework.
A double-curved form enables the canopies to rise up from the ground without the need for additional supporting pillars or formwork.
"The Acoustic Shells are a response to this context, bringing back an old ideal, an architecture that can represent sound, and the people that made it," claimed the architects.