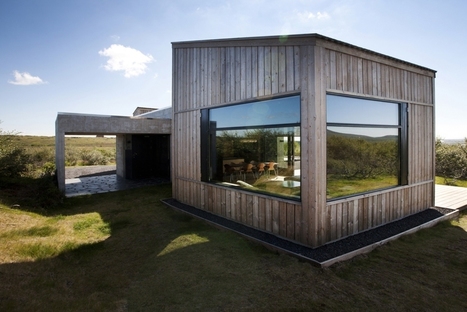 When designing a home according to high standards of sustainability, an architect must consider all details of construction, from the way the structure absorbs and releases solar energy, to rainwater collection, to incorporating double-paned windows to reduce heat transfer.
They must also consider the environmental impact of the materials used to construct the home itself. Transporting resource-intensive materials across long distances significantly increases the home's overall carbon footprint.
To mitigate these adverse effects, the solution is much closer than one might think: opting for locally sourced and responsibly harvested timbers and woods. Instead of cutting down pines and oaks in sensitive forests to use for hardwood floors and cabinets, architects can make use of already fallen trees near the construction site to source their design needs. The following homes, façades, floors, and products come from wood found nearby, and are either left untreated for a rustic appearance or milled and cured on-site for a richer finish. Sustainability from start to finish.