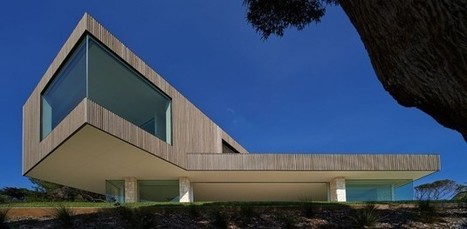 Point King Residence is located at Portsea on the Mornington Peninsula in Victoria, Australia.
The site is characterised by its cliff top location and orientation towards the north. The entire house sits almost two metres below ground level, limiting the visual mass and as a means to address the scale of the building while linking it to the site.
Generously scaled rooms foster light and natural ventilation flows with ease. The interiors reflect the architecture of the house, using limestone excavated from the site and recycled timber battens.
The palette is sympathetic to the local climate and the client's desire to ground the house, both physically and figuratively.