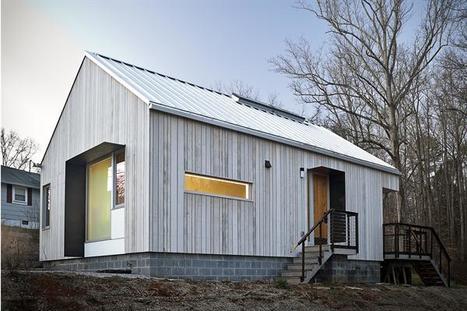 The New Norris House continues a tradition of simple, affordable design but with less impact on local resources.
While it serves as a test case for innovative building systems and techniques, instead of promoting the use of resources, the 1,006-square-foot prefab cottage is focused on conservation and self-reliance.
Certified to and exceeding LEED-Platinum standards by 30 percent, the project works with natural resources such as sunlight and rainwater to reduce its environmental footprint. It uses no fossil fuels, thanks to the TVA's hydropower dams, and uses 50% less energy than similar-sized homes in the area...