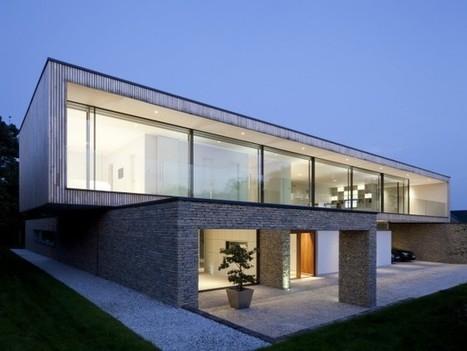 The Hurst House is a new build one-off contemporary house located on the edge of the village of Bourne End in Buckinghamshire.
The clients' brief was to build a very sustainable and contemporary family home that would have the flexibility to successfully cope with changing family conditions as their children grow up and leave the nest. This lead to a house where they can live in one extended space while family bedrooms can be shut down and left on tick-over.
The environmental impact of the house was considered from the outset, and we were aiming to get very close to being a zero carbon home.
The building utilises very high levels of insulation. A small highly efficient gas boiler, together with heat recovery ventilation, rainwater recycling, solar water heating, a 10kW wood burner and a 9.9kWp photovoltaic installation, and low energy fittings throughout, ensure the property has an overall near zero CO2 impact rating...