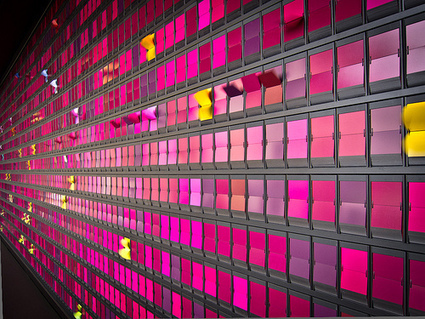 The 360,000 square foot Knight Management Center at Stanford Graduate School of Business has received LEED-Platinum certification, the highest green building rating.
The complex of eight buildings, which opened in April 2011, is home to Stanford's MBA programs among others, and provides a central space to both bring students together from across Stanford's seven schools for interdisciplinary learning.
"As we train new generations of managerial leaders, we hope that Stanford's commitment to sustainability will inspire our students to promote sustainable business practices in the future," says Garth Saloner, dean of the Stanford Graduate School of Business.
The green features of the building underscore the curriculum which includes courses such as Environmental Entrepreneurship and Environmental Science for Managers and Policy Makers...