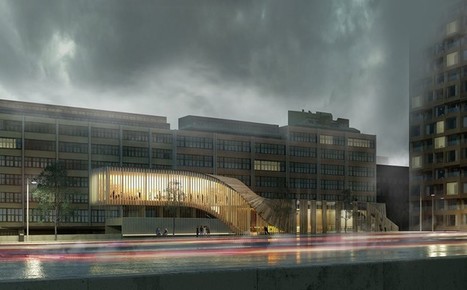 Belatchew Architects have won an architectural competition for a new building in Stockholm, Sweden. The HagaTwist building will serve as a meeting place for those who live in, work in, and visit the area, and will accommodate a restaurant and a rooftop terrace.
The name- the HagaTwist- alludes to its twisted shape, but also to the program, that combines work with pleasure, the individual with the collective. The HagaTwist also refers to the DNA helix, since the area has a life science theme.
The lightweight structure is in wood, turning smoothly from one floor to the other, through a wide and inviting multi-functional staircase connecting the main floor with the upper floor and roof terrace in a seamless way.