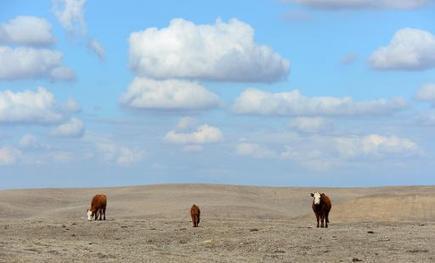 Californian rancher Nathan Carver squints as he surveys the parched fields where his family has raised cattle for five generations.
Normally, they would be covered in lush green grass. But the western US state's worst drought in decades has reduced the land to a moonscape, leaving the 55-year-old father-of-four praying for rain.
"My grandparents tell of the Dust Bowl years in the late 30s when it was very bad and dry with dust storms blowing. But this is as bad as we have ever seen it in my lifetime," he told AFP.
Only last Friday, California's State Water Project announced for the first time in its 54-year history that it cannot deliver anything beyond the bare minimum to maintain public health and safety.