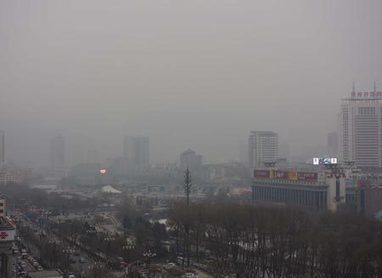 Even with dense smog covering the northern Chinese city of Shijiazhuang for 12 consecutive days, few people in the hazy city wear masks.
For Liu Jia, 30, a white-collar worker in Beijing, it is impossible to live in the "poisonous" air without any protection.
"Masks and air purifiers are necessities for families with children and elderly people," said Liu, the mother of a three-year-old boy.
Air purifiers ranging from 3,000-4000 yuan (US$490-660) are the most popular. Some machines with more functions are also popular, retailing at over 10,000 yuan (US$1,650), according to a salesman at a Beijing outlet of Gome, an electronics retailer.
Taobao, China's leading online shopping platform, estimated in a report on Dec. 12 that Chinese consumers will spent about 870 million yuan (US$143.5 million) on anti-smog products in 2013 through the internet. Equipment aimed at helping people cope with smog is being bought by middle-class consumers from the developed megacities such as Beijing, Shanghai and Hangzhou.