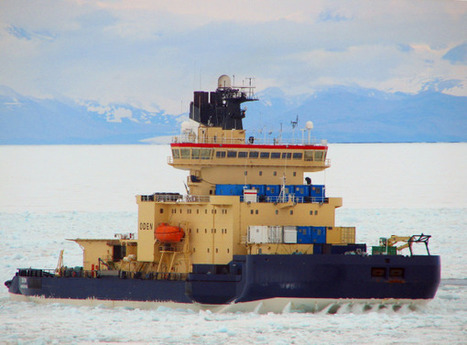 SWERUS-C3 researchers have on earlier expeditions documented extensive venting of methane from the subsea system to the atmosphere over the East Siberian Arctic Shelf. On this Oden expedition we have gathered a strong team to assess these methane releases in greater detail than ever before to substantially improve our collective understanding of the methane sources and the functioning of the system. This is information that is crucial if we are to be able to provide scientific estimations of how these methane releases may develop in the future (emphasis added). — Örjan Gustafsson
Over the past few years, the Arctic has been experiencing an invasion.
Emerging from the Gulf Stream, a pulse of warmer than normal water propagated north past Iceland and into the Barents Sea. There, it dove beneath the surface fresh water and retreating sea ice, plunging to a depth of around 200-500 meters where it concentrated, lending heat to the entire water column. Taking a right hand turn along the Siberian Continental Shelf, it crossed through the mid water zones of the Kara. Finally, it entered the Laptev and there it abutted against the downward facing slopes of the submarine continental region.
Via
Chuck Sherwood, Senior Associate, TeleDimensions, Inc