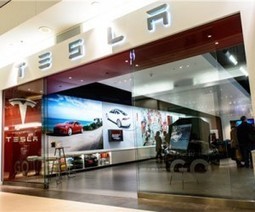 Available in 2017 for $35,000.
Elon Musk's new electric car is due out in 2016 and will be named Tesla Model 3, according to an exclusive by Auto Express.
The new car will be about 20% smaller than the current Model S and sell for about $35,000, about one half the price of the current Model S depending upon driver options.
Tesla is launching an SUV for sale in 2015 named the Model X.
Musk explains why the company opted for a numbering classification for its new car: