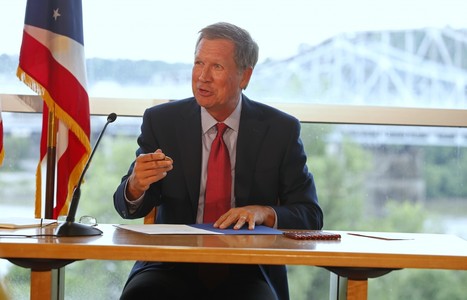 Ohio Gov. John Kasich (R) dashed the hopes of environmentalists, leading manufacturers and renewable-energy businesses Friday and signed a bill shelving requirements for utilities to ramp up the use of renewable energy and energy efficiency.
Ohio has been a battleground over whether to roll back 2008 legislation requiring the state to acquire 12.5 percent of its energy portfolio from renewables and to reduce energy consumption by 22 percent by 2025.
The Ohio Chamber of Commerce, the utility First Energy and the American Legislative Exchange Council pushed to roll back the standards. On the other side, 51 manufacturers, including Owens-Corning, Whirlpool, Honeywell and Honda, signed a letter urging Kasich to let the requirements stand.