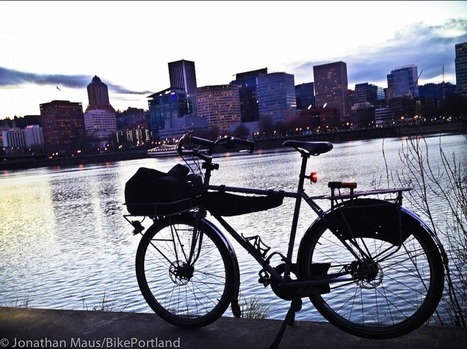 As many as 60,000 Portland residents may use bicycles, or ebikes, every day. That's Jonathan Maus' best guesstimate. He says there are around 70 bike shops in town and ebikes are also displayed in a dozen or so. There are also two shops specifically dedicated to ebikes.
Jonathan is the editor of BikePortland.org and peddles four miles to work every day. The trip takes 20-25 minutes, depending on the conditions.
Jonathan is not deterred by rain, which is usually a light drizzle in Portland.
Looking through his flickr stream, it appears that he does not find snow a hindrance either!