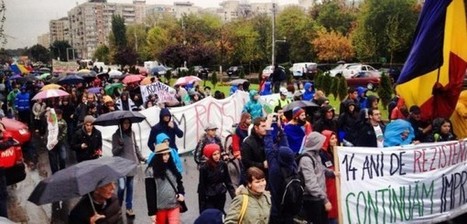 Protests against Europe's would-be largest gold mine hit their fifth straight week on Sunday, showing that opponents are nowhere near losing force.
Thousands of people gathered in London and Bucharest on Sunday in a show of opposition against mine plans.
Protesters are battling Canadian company Gabriel Resources (TSX:GBU) over its proposed Rosia Montana gold mine project in Transylvania. Romanians are concerned over the firm's plans to use cyanide and other environmental impacts of mining.