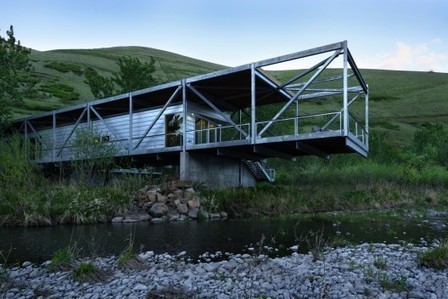 This contemporary project is located at the end of a single lane road cut into a hillside, on a dry west-facing slope near Juliaetta, Idaho.
To restore the pioneer vineyard for use, the two structures incorporate innovative construction methods in response to unique site requirements.
The location presented a number of challenges: temperatures that can reach 110+degrees F, periodic river flooding, and limited access for construction equipment. A strong energy conservation agenda was also an important requirement and the building forms were influenced by the site and environmental conditions.
Find more details, photos and project information at the article link.
Via
Lauren Moss