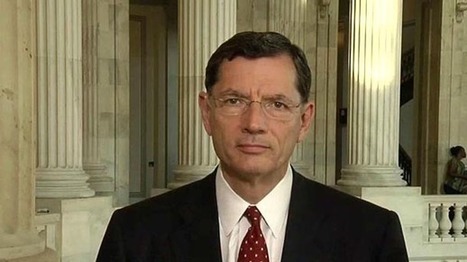 What happened to U.S. Sen. John Barrasso, the orthopedic surgeon who years ago pledged to respect "hard-won scientific gains" and "prevent disease whenever I can, for prevention is preferable to cure"?
Virtually all U.S. medical school students swear fealty to the Hippocratic Oath, which has been updated numerous times since it was written some 2,400 years ago. Like the original, the modern day version lays out the core principles of medical practice, including treating patients to the best of one's ability and protecting their privacy.
Dr. John Barrasso, the junior senator from Wyoming and an orthopedic surgeon, should revisit that oath. Since taking office six years ago, Barrasso seems to have forgotten two of its key provisions--the primacy of preventing disease and respecting scientific advances--by introducing bills that would block the government from curbing carbon emissions, as well as voting to eliminate toxic air pollution protections.