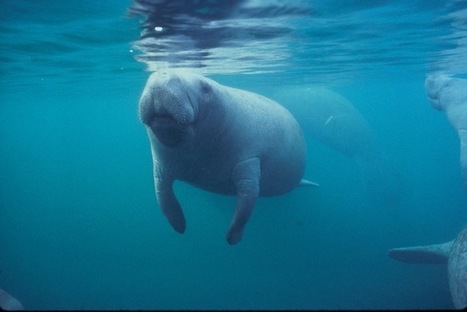 Late last week, a chemist found what might be an important clue in the ongoing mystery surrounding mass animal deaths in Florida's Indian River Lagoon: Multiple unknown toxins, isolated from algae in the lagoon, that kill mammalian cells.
But despite widespread media coverage implying the case is all but closed, the toxins are just one of many clues in a complicated case. Before the toxins can be linked to the deaths, there are many crucial questions that need answers — including whether the compounds are found in the carcasses.
Since last July, 112 manatees, 51 dolphins, and as many as 300 pelicans have died in the northern Indian River Lagoon, which runs along the state's Atlantic coast. Scientists studying the situation are still trying to find the culprit, or culprits, behind the deaths; at this point, they're not even sure the die-offs are all the work of the same killer. The manatees, which normally eat sea grass, die quickly — but their outward appearance doesn't give any clues to what killed them.