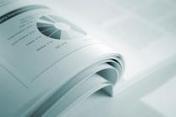 New research shows how companies reporting on sustainability out perform their peers.
An important question often posed by corporate board members and executives: does disclosure and structured reporting on corporate sustainability and responsibility really matter to investors and key stakeholders?
This and related questions are often hotly debated inside US companies. What is the measurable payoff (if any) for corporate sustainability and responsibility efforts? What is the cost of instituting these programmes?
Who really keeps track of this in the capital markets? How is the information used by investors or stakeholders? What does it take to move beyond PR greenwashing and into substantive strategies and programmes?
What is the business case for corporate responsibility? (And, more recently) what is our competition doing?
The answers to these questions are explored in theGovernance & Accountability Institute's 2012 analysis of America's large-cap companies.
Via
Olive Ventures