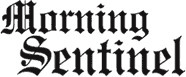 AUGUSTA -- When Hurricane Sandy slammed into the New York and New Jersey coasts last fall, killing 72 people and causing tens of billions in damage, many saw it as a wake-up call: The country is unprepared for the increased frequency and intensity...

Across New England as well, governments are drawing up detailed plans to prepare their states for the changing climate, which in this region is expected to get warmer and wetter.

In Maine, by contrast, Gov. Paul LePage's administration has halted the creation of the state's climate adaptation strategy, arguing it represents a waste of limited resources. Officials in the Department of Environmental Protection have ceased tracking progress on previously endorsed efforts to prepare the state for flooding, storms, early thaws and other observed effects of the changing climate.